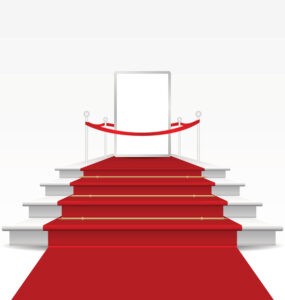 Trying to figure out the best systems to manage expanding business operations? Integrating your company store with an efficient internal procurement platform has powerful benefits; don't let it take a back seat for expanding upon revenue acceleration goals any longer.
From streamlining business processes to simplifying software integration challenges, you have the power to effectively manage the procurement of promotional products company-wide…all through a unified internal procurement platform. Some popular examples of internal procurement platforms include: Ariba, Coupa, Sap, and Oracle.
Let's take a look at the top 7 benefits to integrating your company store with an internal procurement platform today.
7 Internal Procurement Platform Benefits
1. Analyze Spending
Optimize savings opportunities based on your budget goals. With one click, get detailed insights to analyze spending to reduce costs through centralized promotional product purchasing. Track order history, usage, sales charts and custom reporting.
2. Track Cost-Saving
Eliminate data duplication and capture tracking errors with a real-time look at cost-savings impacts. With a fully integrated internal procurement platform, businesses can fine-tune saving initiatives and control approval processes throughout various company departments and locations. And with that improved visibility, upsell and cross-sell opportunities are multiplied.
3. Order On-Demand
Take advantage of an on-demand ordering system through your punch-out store. This gives businesses the largest and most robust product selection without the burden of having to worry about inventory or storage. Need gift certificates? We can offer that, too.
4. Manage Purchase Contracts
Say goodbye to paper contracts once and for all. With Inkwell's sophisticated internal procurement platform, businesses can enhance utilization, increase spend visibility and boost compliance. It's transforming the way companies run, enabling you to rise above those growing pains that may have been previously holding you back.
5. Integrate Seamlessly
Experience full punch-out integration with Ariba, SciQuest, Coupa, SAP, Unimarket, Oracle, PeopleSoft Punchout, Oracle Punchout, TBlox, Perfect Commerce. Plus, feel confident knowing that your site is protected and secure.
6. Maintain Branding
With a fully customized online store, your brand's voice will carry all the way through from the website to your personalized promotional products. The design team at Inkwell has the capabilities to develop easy-to-use online solutions that also compliment multi-logo branding efforts.
7. Customize Orders
At Inkwell, we offer level two punch-out so you can place non-stock or custom orders within the system. A level two punch-out is not only the best for internal procurement platform integration, it's also best for efficiency.
Integrating Company Stores with an Internal Procurement Platform
Integration is an essential part of any large organization's effort to effectively manage the procurement of promotional products company wide. To keep your business growing at the accelerated speed you plan for it, it is essential create efficient business software applications.
At Inkwell, we build and manage robust internal corporate merchandise and promotional merchandise stores that integrate seamlessly with your company's internal procurement platforms.
Contact us at (800) 437-8518 for more information.