It's that time of the year again! Inkwell Global Marketing is hosting our annual New York City promotional product showcase at Dave and Buster's in Times Square. The 2019 event will be held on Wednesday, October 16 from 10:30am-4pm. Mark your calendars for a great event that brings together the most popular custom branded merchandise on the market and sign up here today!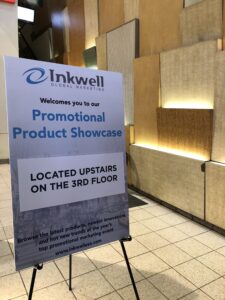 What's On the Radar for Inkwell's 2019 Trade Show
Inkwell's clients and suppliers have responded positively to our annual trade show, which is why we are excited to launch it again this year. We enjoy bringing everyone together under one roof to explore the latest trends and creative possibilities in the promotional product industry. With over 100 vendors showcasing their products, brands can collect fresh ideas on how to market themselves – and right in time for the holiday season. 
Here are some of the trends that we are focusing on this year: 
Creating experiences
Handing a branded item to a customer is a great way to introduce them to your brand. Why not take it a step further and actually create an experience with them? Inkwell is attempting to bring in more corporate swag that does exactly this. 
For example, function and fashion are now fused. As an example, employees fight the afternoon slump by taking a walk outdoors. You can find a great selection of corporate apparel that accommodates this lifestyle, such as waterproof dry bags, insulated coolers, quarter-zip sweaters and waterproof pairing speakers.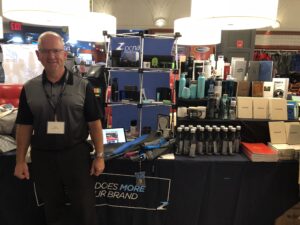 Adopting green initiatives 
Going green is healthy for all brands. Not only does a green effort offer environmental and financial advantages, but also it generates new lead opportunities, higher employee retention rates and a better brand image. As more companies adopt green initiatives, they look to green campaigns to show their commitment.
At the 2019 Showcase, expect to see a focus on eco-friendly and American-made products, such as reusable water bottles, recycled cotton bags, jute pouches, bamboo accessories and apparel made from materials like Eco-Jersey. 
Staying connected 
Tech accessories continue to be some of the hottest branded materials on the market. Brands know these gadgets appeal to the masses and are likely to be used all over the place – the gym, the beach, the office, etc. Suppliers also know the money is in technology and are shifting their focus to affordable tech-savvy products that can be ordered in bulk. 
Currently, Inkwell has ideas for a "Tech Out Your Swag" campaign. We look forward to exploring other swag promotional items that will help our clients connect with customers. The idea is to support connected marketing and revolutionize the customer journey. 
Join Us for Our FREE Event 
As always, Inkwell's Showcase includes free admission and free lunch. We love the opportunity to give back to our clients and suppliers. We look forward to seeing you on Wednesday, October 16th at 10:30am at Dave and Buster's off 234 West 42nd Street in New York City. Be ready to network with the best and the brightest, grab free samples and have the first look at the latest catalogs.