For the 8th year, Inkwell Global Marketing is hosting their annual New York City promotional product showcase at Dave & Buster's. If promotional products are in your media branding mix, you won't want to miss this event! On Tuesday, September 27, 2016, from 10:30 a.m.-4:00 p.m., come see the latest (and hottest) in branded promotional products and premiums at Dave & Buster's on 42nd Street in NYC.
Inkwell Global Marketing is simply the best in bringing together the most popular, innovative and creative promotional products… and now you have the chance to see them all under one roof!
Plus, admission is free and lunch is on us!
Inkwell Global Marketing Annual New York City Promotional Product Showcase is taking an Encore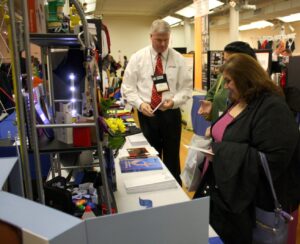 Customers want more options, different selections and increased functionality in their products… are you prepared to deliver? This highly anticipated event is perfect for your marketing team, human resources department and purchasing professionals to get inspired and collect fresh ideas for your next company promotion.
From green promotional products to American Made products, you'll find a wide selection – bigger and better than ever! In fact, more than 100 vendors will be showcasing their amazing array of products and sharing ideas on how best to promote your product or brand. Come and meet with the Inkwell staff to learn more about our company and how our value added services can assist in bringing your marketing and branding to a higher level.
Register NOW, and you'll be entered into a grand prize raffle!
While you're there, pick up some new catalogs to prepare for the year ahead, snag a bunch of free samples, network with other professionals and enjoy a complimentary lunch… all at the exciting Dave & Busters on 42nd Street in the "Heart of Times Square."
You might even find time to try out some electronic games, and all of this FREE, compliments of Inkwell.
Mark your calendars now (Tuesday September 27th) and register online today!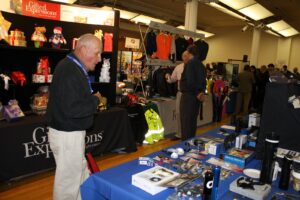 DETAILS
WHO: All professionals looking to get the newest and best ideas to help promote their company!
DATE: Tuesday, September 27, 2016
TIME: 10:30 a.m.-4:00 p.m.
LOCATION: Dave & Buster's 234 West 42nd St. New York, NY 10036
COST: FREE!
REGISTRATION: Register online.