Strategic promo products are an important investment for your brand, they should be given just as much thought as any other marketing campaign. They're not only a great way to get people excited about your business or mission, but they're a long-lasting way to keep your logo in front of a lot of people…for a lot of time.
Studies show that people hold onto their promo products for an average of seven months.
But, before you place your next order for strategic promo products, make sure you consider all of the strategic elements behind your item choice by asking yourself these questions:
Who is your audience?
Your target audience are those who are most likely to buy your product or use your service. Consider choosing promo items that this particular demographic would find useful, clever or impactful to ensure they use it and remember you.
What is the goal of the promo products?
Before you even start looking for items, you need to ask yourself what you want to accomplish. Is it to network with potential business partners? Make a splash and boost brand visibility? Reward employees for accomplishments? Thank clients or volunteers? Once you identify the goals of your promo products, you can strategically select the items that will help you achieve it.
What message do you want to send to your audience?
The type of strategic promo products can say a lot about your brand without actually saying anything. Are you a serious tech corporation? You may prefer to stick to traditional products, such as a personalized flash drive, screen cleaner or power bank. If you'd rather show how colorful your business can be, express yourself with fun items like a bright logoed umbrella, chocolates or an insulated tumbler. Quality of item, humor, utility and uniqueness are all different strategic paths that you could consider when choosing your promotional product.
What is your budget?
This should be an easy question to answer. But also a very important one to stick to. Establish a range before you even start looking. Whether it's large, small or flexible, you'll find the right high-quality, high-impact products to meet any budget goals.
Does the product represent your brand's voice?
Every company has their own unique style, their own voice. Are you trying to portray professionalism with traditional giveaways? Are you the image of modern with fresh freebies? Do you prioritize sustainability with eco-friendly items? At Inkwell, we have product collections for any industry and any style. Even better, Inkwell's experienced staff can help you find the perfect items that represent your brand's core values, image and messaging.
Is your company logo vectored?
Vectored versions of your artwork will allow it to be sized perfectly without losing clarity of your logo. If you're ordering any items for a business promotion, you'll need to have a vectored logo. Might as well get that ready ahead of time and have it on hand.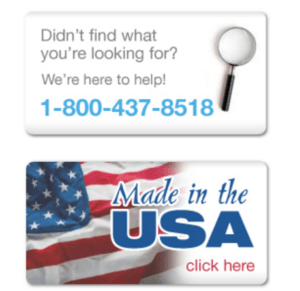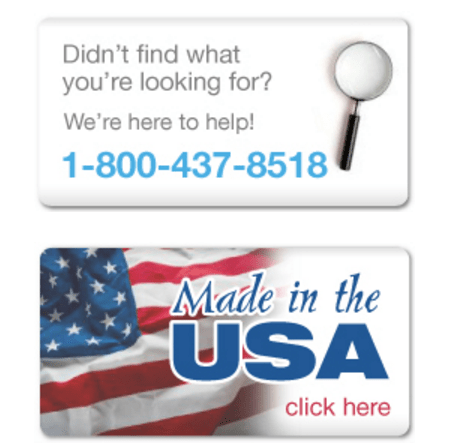 Are you looking for 'Made in the USA' products?
There are many reasons for desiring US-made only products – from a brand image standpoint to more personal or political reasons. We offer only the most cost-efficient and highest quality products possible Inkwell, but if you're specifically looking for a "Made in the USA" products, you have the ability to filter those out, too. Take a look at the Inkwell Shop site; you'll notice a handy button on the left-hand margin to make sure you see only those items made in the USA.
What is your timeline?
Do you need products next month or next quarter? This will make a difference in how quickly you need to work through all of the above questions. Allow enough time for the ordering process, production and shipping. Custom items – Inkwell's specialty – necessitate a longer lead time than off-the-shelf products.
What do you want your Strategic Promo Products to look like?
Let the fun being! Design your ideal promo product by factoring in colors, imprint area (where the artwork will be placed), decoration type (screen print, etched, embroidered, etc.), quality of product, size, shape, etc.  Inkwell's custom design team is here to help you every step of the way.
Not sure what you want? Not a problem, that's why we're here! We love what we do and our team of experts are ready (and excited) to help you get the creative juices flowing so you can find the perfect promo products. We have a 100% guarantee for all of our products, because we believe in them. Contact us at 1-800-437-8518 for a free quote today.