Did you know that the total market size of promotional products in the US is estimated at $19.1 billion in 2022? This just goes to show that branded giveaways are still powerful marketing tools for business. Not only do people feel good when they receive a freebie, a good quality promotional item might remain with the recipient for an average of 6 months, giving exposure to your brand much beyond the duration of any other form of advertisement.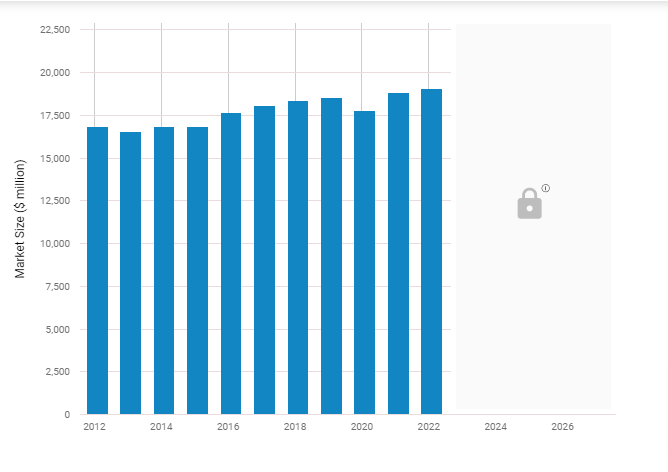 Image Source 1: https://www.ibisworld.com/industry-statistics/market-size/promotional-products-united-states/
But not every promotional item works as well. Here's how to ensure that you impress prospects with your branded giveaways.
Focus on Brand Recognition
To stand out from your competitors, you need to build a strong brand image. If you do it right with your promotional product, you could see a conversion rate of up to 52%. So, choose high quality products, make sure your logo and messaging remain consistent with other channels. Also, make sure the printing of your company's information is high quality too.
Choose Products with Longer Shelf Life
If you want to gain maximum exposure from your giveaways, choose products that will not only be useful to the recipient but also last long. This way, your promotional product will be in constant use and visible to the world each time it is used. This way not only will your brand remain front and center in the recipient's mind, but it just might influence those in their vicinity too. In comparison, other advertising methods like TV commercials or online ads are short-lived in their impact.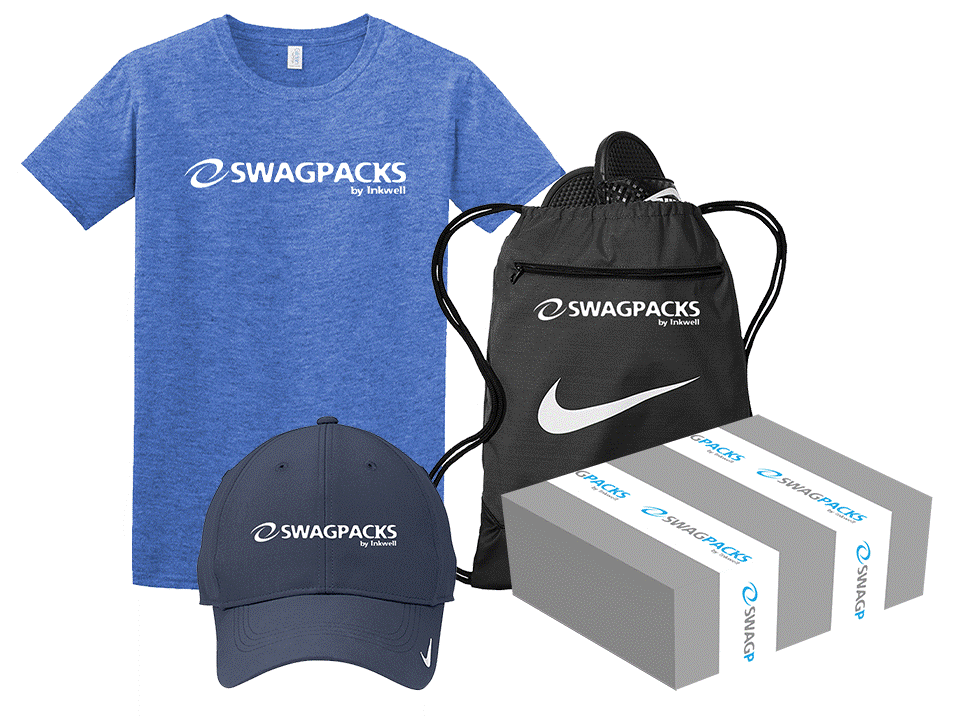 Image Source 2: https://inkwellusa.com/pre-built-swagpacks/
Create a Strong Connection
Useful items such as face masks, apparel, USB drives, backpacks and more with your brand's logo on them act as a bridge between you and your client. Each time they use the item, they will be reminded of your brand. Plus, they form a positive impression because the item helps them out in some way. This helps build a relationship that is likely to lead to a sale, sooner or later. So, identify what will be most appreciated by your target customers and choose the promotional products accordingly.
Send the Products Directly
Have you ever used cold calling as a marketing strategy for your business? Now, think of the same but with a small twist. Spend some time and select potential leads that may benefit you. Next, decide on a product that these clients may find valuable. Ensure that the products you've chosen are personalized to your industry. Now, directly send these promotional products to your prospective clients. Also, add a personalized note explaining your products and services.
According to a 2020 report by ASI Central, 85% of the consumers worldwide who receive promotional products remember the name of the advertiser. In fact, studies have shown that they will remember your brand for at least 2 years after receiving a giveaway! So, go ahead and harness the power of goodwill built through promotional products. It could help you improve your conversion rate.