As you're probably well aware, stress comes in many forms. No matter who you are or where you work, you're going to experience stress at some point in your life. And so will your employees. That's the bad news (but you already knew that). The good news is that there's relief! From guided meditation to onsite exercise classes to our favorite form of stress relief, squeezing stress balls, we have more control than we might think over how our employees handle workplace stress.
What is Stress?
Like it or not, stress is a common part of daily life. "Good" stress can help you perform under pressure, motivate you to do better and even keep you safe in dangerous situations. But when "bad" stress becomes overwhelming, it can damage your immune system and ruin your mood and quality of life. Studies show that employees suffering from high stress levels have lower engagement, are less productive and have higher absenteeism levels than those not working under excessive pressure.
One way businesses can protect employees is by understanding how the body's stress response works and how to reduce its harmful effects.
Our stress reaction is mediated by hormones such as adrenaline, noradrenaline and cortisol. All of these provide us with the immediate energy to fight back or run away from danger. This "fight-or-flight" response takes us way back to the caveman days, when survival of the fittest physically meant a matter of life or death. Today, it's more about psychologically surviving the modern jungle.
Common Stressors
When it comes to stress, the littlest things can set someone off. A seemingly small mishap, like losing an unsaved document, can trigger a tidal wave of negative reactions and cause stress hormones to spike. Workplace stressors can be anything from running late for a meeting, dealing with difficult coworkers, or just staying focused because of a lack of sleep the night before.
And with money and work as the top two sources of stress reported by adults in the U.S.; it's no surprise that stress balls are the top promotional product in corporations across America. Why (and how) does squeezing help?
How Stress Balls Benefit Your Staff
When you're stressed, your body is in a state of high alert but there's nowhere for it to go, so your muscles tighten up. Because of this reaction, engaging in a physical release, like squeezing a stress ball in the palm of your hand, helps you to let go of some of that built-up tension and it induces you to relax.
Other great benefits of stress balls include boosting blood circulation and helping with the physical therapy treatments for the hand and wrist such as carpal-tunnel syndrome. Plus, they can be used as a tool for meditation.
The simple act of practicing progressive muscle relaxation, forcing individual muscles to tense momentarily and then relax, allow you to become more aware of the difference in the way you feel.
There are numerous ways to help employees relieve stress, but one of the easiest and most effective ways is to hand out a stress ball and allow the relaxation to take over!
Make a Difference with Custom Stress Balls from Inkwell Global Marketing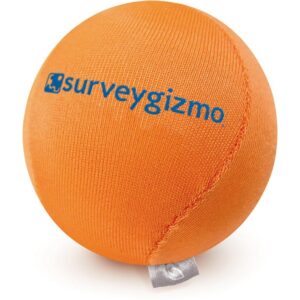 Finding ways to decrease employee's daily stress can improve quality of life, promote better sleep, prevent illnesses and enhance a sense of well-being. Healthier employees mean a healthier ROI.
Among Inkwell's specialties is supplying promotional items, like custom stress balls, custom apparel and collateral materials to corporate companies. We offer a large product selection for any sized organization with free freight, no minimum quantities and in-house design.
Contact us at 1-800-437-8518 for a free quote today. We pretty much do it all.