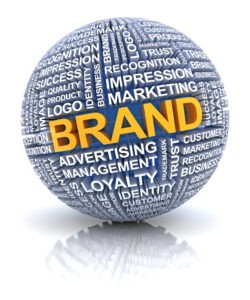 What does it take to get your customers to love your brand? You must fulfill a need and have great service or products. But first, you must make a great first impression and be memorable. While you can't control what customers may have experienced in the past, you can control how you present your business to the world in order to make a positive first impression.
And sometimes, it's the little things that can really make a business stand out: you know things like free swag! This is where customized promotional products and branding comes in.
Brand Recognition
One of the most powerful tools in your marketing arsenal is brand recognition. Promotional products help to carry your logo farther than any other traditional marketing can because it literally stays in the hands of the exact people you're trying to reach: your key prospects and customers.
Think charging stations, screen cleaners, lip balm, wireless headphones, your options are limitless! At Inkwell, we create beautiful products that are unique to your messaging and help showcase your brand in a unique way. We know promotional products have a ton of branding power and occasionally, you'll want to do something more than hand out personalized pens.
Promotional Products Beyond the Pen
Don't get us wrong, we love personalized pens (and so do consumers). In fact, according to the 2016 ASI Global Impressions Study, usefulness is a key reason that people keep promotional products they receive (77% of people said that they would keep a promotional item that was useful to them). Pens are still a great way to advertise your brand that will still get you a lot of "bang for your buck," but there's so many more options to bring ideas to life and make a bigger impact.
Promotional Product Popularity
Does popularity matter? When it comes to advertising, the answer is yes. Consumers want promotional products that are useful to them. As the list from the Advertising Specialty Institute below reveals, T-shirts are the item that is most often owned by promotional product recipients in the U.S., followed by drinkware, writing instruments, bags and outerwear.
T-Shirts: 58%
Drinkware: 53%
Writing Instruments: 50%
Bags: 50%
Outerwear: 50%
USB Drives: 45%
Caps: 41%
Desk Accessories: 41%
Polo Shirts: 33%
Health and Safety: 30%
Calendars: 29%
Performance Wear: 27%
Power Banks: 26%
Umbrellas: 25%
Fads are only overrated once they're over; stay up-to-date on what's trending today to help your marketing strategies. But remember, consumers will associate your products with your brand; so try to pick items that resonate with your business to further reinforce your branding efforts. Specifics are bound to change from one industry to another.
Branded Promotional Products
As a small business, one of your main goals is probably to become more well-known… memorable. Make a lasting impression with custom promotional products from Inkwell Global Marketing. Our team of creative experts are here to help you develop the best marketing solution to fit your company's needs, large or small. Search thousands of products at inkwellshowcase.com.
Contact us at (800) 437-8518 for more information.